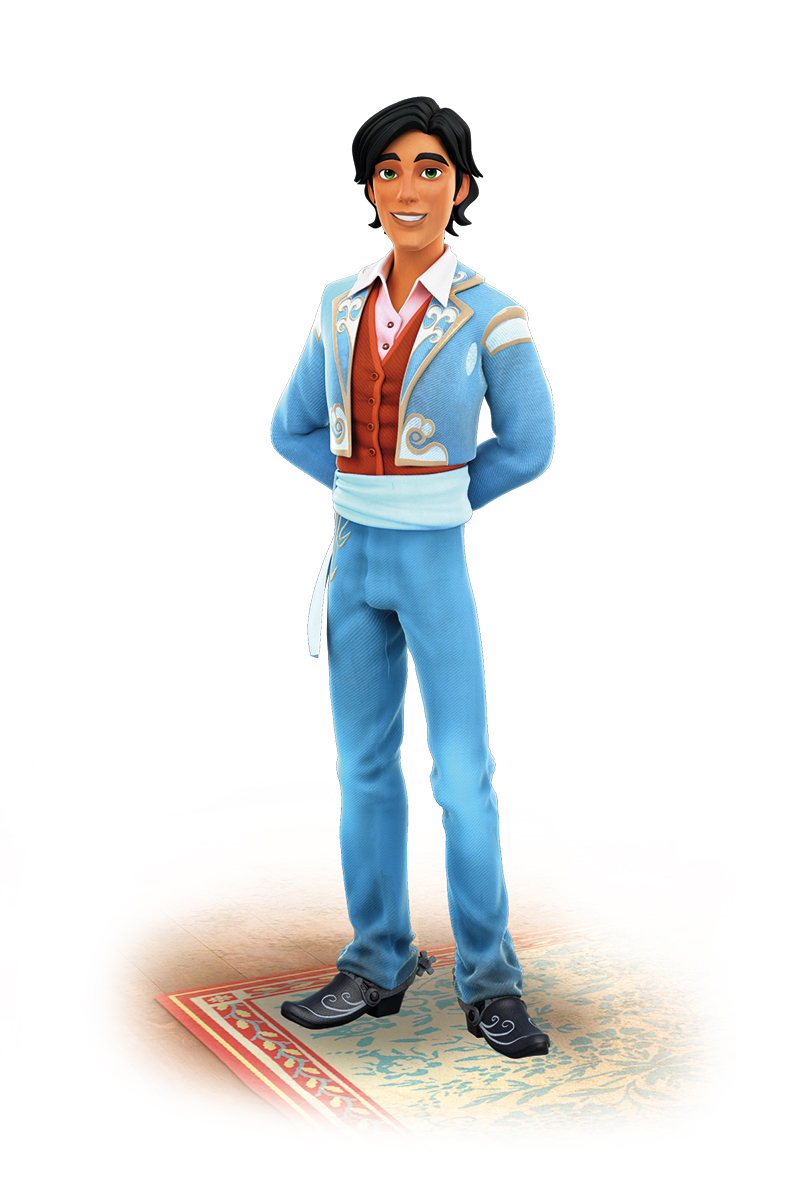 Don Diego is a 19-year-old care-free and seductive dandy, the most eligible bachelor in Reina de Los Angeles.
He is always acting, controlling every single gesture he makes to not betray his true self.
Diego prefers to read books instead of fighting, wears expensive outfits, and is reluctant to soil his boots…
He is the exact opposite of any self-respecting caballero!
Diego draws from the dual heritage of his two cultures. He is the son of a Spanish Caballero and a Chumash Indian Princess. His mother died, killed in a raid by a gang of coastal pirates when he was a child. At fifteen, he was sent by his father to Spain to complete his education. Four years later, Diego returned at his twin sister Ines' request. Things are going from bad to worse in California. It is time for Diego to emerge as Zorro.