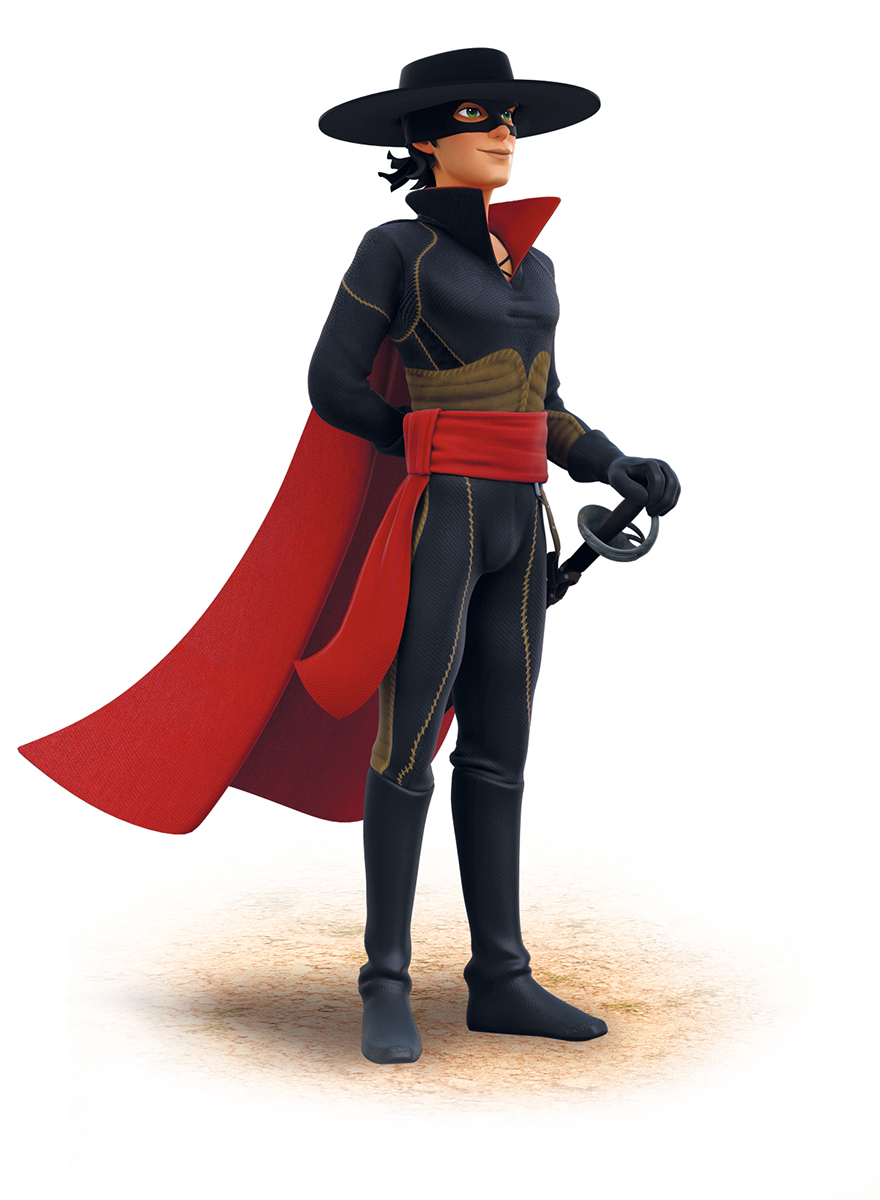 Zorro is the adventurous side of Don Diego, the masked avenger, hero of the people, outlaw seeking justice. Zorro is strength and audacity personified, shining in any of his nocturnal apparitions. He's public enemy number one for the villains in charge. Zorro, with his black costume, boots, hat and whip fastened to the saddle of his faithful Tornado, always attracts attention wherever he goes. He almost always taunts during duels, which infuriates his enemies, or he ever so politely ridicules them.
Zorro also never forgets to add his trademark Z to the doors of the garrison houses, as well as wanted posters with his head on it. It is his signature!
He draws from what he learned as a child with his mother and uses tricks from nature and the animal kingdom to get out of trouble whenever he is being pursued. Hence the legend about the fox disappearing "as if by magic".